VideoMate Video, DVD & Game Rental Software
VideoMate is an inexpensive but versatile software package for video, DVD and game rental stores. It will allow you to manage rentals, exchanges and sales. Used in more than 1,300 locations it is the most popular rental software on the market.
The program features an enhanced WebLink module which allows customers to browse your Web site and reserve movies online. (Please note that if you do not intend to use this module your store does not require an Internet connection.)
VideoMate has all the features of more expensive software packages, yet its user-friendliness ensures that your staff need little or no training to use it. A basic understanding of Windows is all that is required.
By clicking on the "Download VideoMate" button you can download a free trial version of VideoMate.
System requirements:

PC with Windows 98, Me, 2000, NT, XP, Vista, 7, 8 and 10. &nbsp&nbsp&nbsp&nbsp&nbsp&nbspYes, it works with Windows 10
Minimum of 16 MB RAM.
Minimum screen resolution 800 x 600.

I would like to tell you that I love your program. It's the best video software program I have ever used.
Aardvark Video & Tanning, Missouri.
Summary of features:
Flexibility: rate options, membership options, specials, taxes
Point of sales module for merchandise sales
Purchase items from customers
Full reporting capability, including rental statistics
Alerts: customer's credit card expired, customer's birthday, etc
Barcode compatible (UPC/Code 39)
Management of preorders
Special monthly membership: pay $X per month and rent Y videos or DVDs
Credit card processing using X-Charge
Print customer membership cards with photos and barcodes
Option for online reservations

WebLink module
Customer photographs
Company logo
Password protected setup
File back up
Printable manual
Export to Microsoft Office
Network ready
Track deliveries
Print barcode labels
End user licence agreement | How to uninstall the program
VideoMate is published by GrenSoft. Clicking on the download button will take you to the primary distribution source for VideoMate software.

Video & DVD Rental Software
by GrenSoft
Phone: +1 888 213 4610
(Toll free USA & Canada)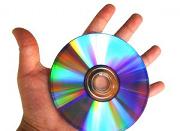 rating from software.informer